200,000 PEOPLE HAVE APPLIED TO GO TO MARS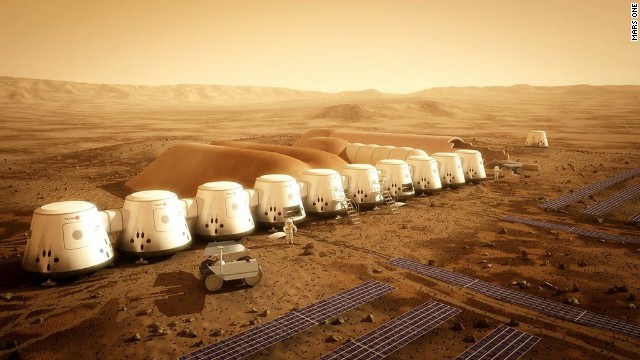 A Dutch company is moving forward with its plan to send four lucky people to colonize Mars. The catch is you won't ever come back.
More than 200,000 people have signed up to be prospective astronauts. The application period is now closed and by the end of this year, the company will notify the people who made it to Round 2.
The Mars One foundation announced that it has gotten enough funding for an unmanned mission in 2018. It will involve a robotic lander and a communications satellite.
This first mission will show the technology that would be involved in a permanent human settlement on Mars. If all goes well, the first people could land on Mars in 2025.
** After the first humans arrive in 2025, the plan is to send additional crews every two years, Right now, the idea is to send crews of four, but eventually bigger vehicles may be able to transport more people.
PREDICTION: HUMANS WILL LIVE ON THE MOON WITHIN 30-40 YEARS
An astronaut says people will live on the Moon within 30 to 40-years.
Commander Chris Hadfield of the International Space Station believes humans living on the Moon is the next logical step in exploration.
He says he expects there to be a permanent base on the Moon with people living there in 30 to 40-years. And this will improve access to space exploration.