7 SCIENCE-BACKED REASONS WHY GENEROSITY IS GOOD FOR YOUR HEALTH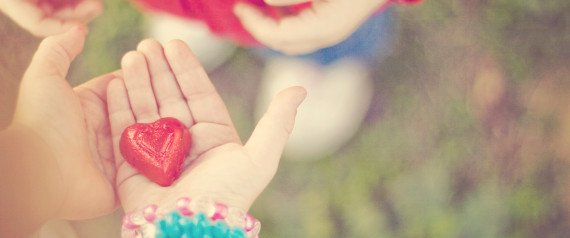 Giving of yourself -- whether it be your time, energy or money – doesn't just help the people you're helping. Research shows that generosity can also have benefits for the receiver, including a better outlook at your job and more years of life.
Here are a few science-backed reasons on why you should make generosity a regular part of your day:
1. It will keep stress in check.--Being stingy is linked with higher levels of the stress hormone cortisol. A study looked at cortisol levels in response to giving away money and choosing to keep more money for yourself. The more money people chose to keep in the experiment, the greater shame they felt and the higher their cortisol levels were. While some stress is good, high levels of stress have been linked to illnesses.
2. Happiness at work depends on it--Helping others while on the job could boost your happiness at work. A study showed that being altruistic not only improves well-being at work, but also makes people feel more committed to their work and less likely to quit.
3. It's beneficial to the greater good--Generosity trumps selfishness when it comes to success in the long run. Researchers found that in a strategic game involving multiple people when there was cooperation and everyone benefits from working together, there was more success than when one person dominated the other.
4. You'll enjoy more years of life--Researchers found a link between giving and unselfishness and having a lower risk of early death. Helping others -- whether it be by helping to run errands, watching their children or giving them a lift somewhere -- is linked with a decreased mortality risk.
5. It keeps the cycle of "good" going--Thinking about the times you've given of yourself makes you feel selfless and want to help others, compared with thinking of the times you've been on the receiving end of things. In other words, thinking about times you've helped others will then make you want to help others again.
6. Your marriage will be stronger--Generosity is one of the key factors for a happy marriage. People are happier in their marriages when they make a regular effort to serve their spouse in small ways, from making them a cup of coffee, to giving them a back rub after a long day, to going out of their way to be affectionate or forgiving.
7. It promotes mental health--Volunteering not only improves well-being and life satisfaction, but it's also linked with decreased depression and a lower risk of dying early. People reporting stronger social relationships have a reduced risk of mortality, so the social aspects of volunteering can contribute to that as well.